Sector Spotlight Series: E-Commerce Business Opportunities in South Korea
October 19 @ 8:30 am

-

9:30 am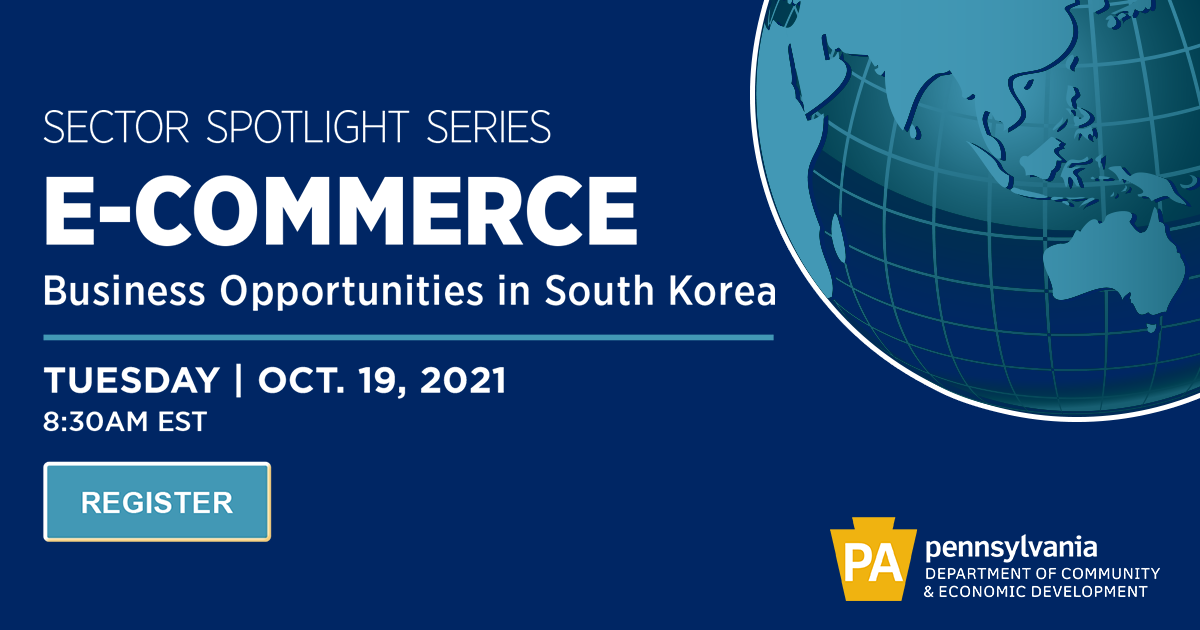 South Korea is home to the world's 5th largest e-commerce market. It has become a global ICT leader, with more than 90% of its population having access to high-speed internet and top-of-line smartphones. Moreover, 70% of its consumers shopped online in 2020. The global pandemic has transformed consumer needs and shopping patterns, resulting in a surge in online retail sales. The protracted outbreak widened market demographics, with those in their 50s to 70s flocking to online shopping outlets.
Total transactions in South Korean online channels jumped to $159.44 billion for all services and products in 2020, while sales of online-only retail businesses reached $99 billion. Ironically, the market remains largely fragmented, with an absence of a dominant e-commerce force. The top three e-commerce platforms – 'Naver', 'Coupang', and 'eBay Korea' – take a 10% and 12% share each, with their combined market share at 32%, while 'Coupang', 'SSG.COM' (including Emart Online Mall), and 'Market Kurly' are the top three online grocery stores.
For Pennsylvania businesses, the online and e-commerce market holds one of the greatest potentials and finding the perfect partner will be all the more essential for exploring the South Korean market. It is strongly recommended that Pennsylvania businesses understand key aspects of South Korea's e-commerce sector before entering the market.
This webinar will show you how to explore this growing, next way of business distribution, what to prepare before entering the market, and more.
Questions?
For any questions on this upcoming webinar, contact Linda Foerster at lfoerster@pa.gov.