What eCommerce Retail Channel is Right for my Business?
April 4, 2022 by Rachel Hazzard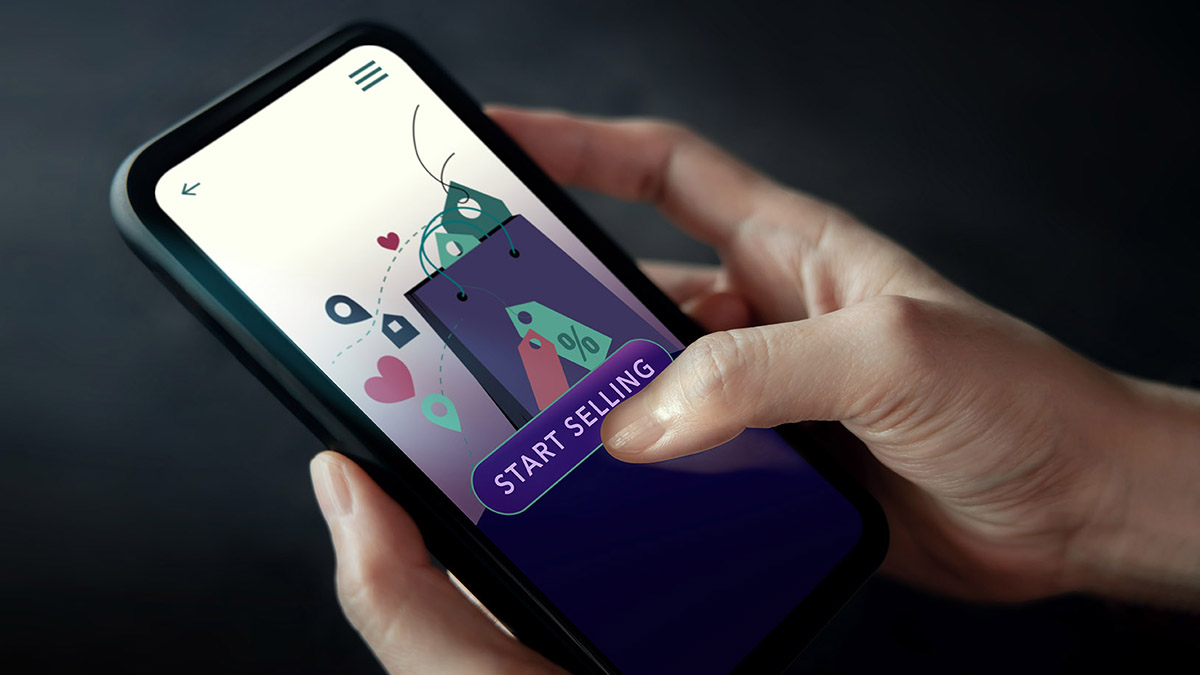 eCommerce
When you're considering entering the eCommerce arena, choosing the right platform can be intimidating. As more shoppers move online, showcasing your products on the web is more important than ever. There are many benefits to selling your wares online. eCommerce businesses have lower set up and operational costs than traditional brick and mortar stores, have higher margins and better cash flow, and are usually less time intensive.
Where you sell is up to you, but choosing the right channel for your brand is important. We talked with the Temple University SBDC about some of the many retail eCommerce options available to small businesses.
Amazon
Amazon is a fantastic option for both brand owners and resellers. As a reseller, you source existing products, purchase them at wholesale prices, then sell them on Amazon at a retail rate. As a brand owner, you manufacture your own products and sell them on Amazon yourself. Amazon does have some restrictions on the type of products you can sell and may require approval for things like baby products, cosmetics, plants, and other items.
Selling on Amazon is simple. You can use an existing Amazon account or create an Amazon seller account tied to your business email. They offer two selling plans, Individual and Professional. With an Individual plan, you're charged $0.99 for every item sold. With the Professional plan, you pay a flat rate of $39.99 per month regardless of how much product you sell. With either plan, Amazon also charges a referral fee for every item sold.
Etsy
Etsy is the perfect marketplace for crafters, artists, and collectors to sell their handmade creations, vintage goods, and crafting supplies. Creating a shop on Etsy is simple and does not require a business license. However, you must follow any laws that apply to you as a small business selling online.
The costs to operate an Etsy shop are minimal. You pay a $0.20 listing fee for each item you host on the site, as well as a 5% transaction fee once a product is sold. There are also plenty of advertising and promotional options available to you for an additional fee.
eBay
While eBay began as an online auction house, the marketplace is now full of fixed-price listings and operates like a traditional eCommerce platform. You can still sell through a traditional auction, but they're usually reserved for rare or collectible items. If you want to sell your products for a fixed price, opening an eBay store can feel daunting and the options can be overwhelming. But once you understand how much support you need and how many products you will be selling, you shouldn't have any problems getting your goods listed on eBay.
eBay offers store plans ranging from $4.95 a month all the way to $2,999.95 a month. These plans include free listings, support services, discounts, an online storefront, and other tools but are not required to sell on eBay.
If you choose to sell without a store, you get 200 free listings per month. If you exceed that, you pay a $0.35 listing fee per additional item. After an item sells, eBay also takes a selling fee, which is calculated as a percentage of the final price of the item. Selling fees vary for different categories.
Facebook
On Facebook Marketplace, you can list your items for free and reach local customers. Marketplace is similar to newspaper classifieds and is often used by individuals to resell items like furniture, kitchen appliances, and clothing. Creating a listing is easy. You write a description, upload photos, and choose a price. Interested shoppers message you directly. You cannot collect payment through Marketplace and will need to have your own way to get payment, like Venmo, Cash App, or cash at pickup, or delivery.
Eligible businesses can enable shopping on Facebook and Instagram using Facebook's Commerce Manager. To use this feature, you'll need to create a single catalog holding information about all the items you want to advertise or sell. You can connect your catalog to an eCommerce platform (like Shopify), add them manually, or build a direct integration.
Pinterest
Like Facebook, Pinterest also offer shopping integrations. However, Pinterest is not a marketplace and has no options to host your products on the site. Instead, use Pinterest to market your products to potential customers and direct them to purchase a product from your own eCommerce enabled site. To start selling on Pinterest, you need to create a Pinterest business account and make sure your website meets Pinterest's Merchant Guidelines.
Redbubble & Zazzle
If your talent is art and design, Redbubble and Zazzle are both great options for selling your work.
Redbubble is a print-on-demand marketplace. You supply your artwork, and they arrange the printing. They sell everything from apparel to home decor and use artist-submitted designs. When someone purchases a product with your artwork, Redbubble handles the manufacturing and shipping, and you get a cut of the sale.
Zazzle offers two ways to earn money for small businesses. You can provide your artwork as a Zazzle Designer or be a Zazzle Maker. As a Designer, you provide your artwork and Zazzle uses your designs on all their products. When a product with your design is sold, Zazzle pays you a royalty rate and referral fee. As a Maker, you manufacture products yourself and sell them through the Zazzle marketplace. Makers must fill out an application to be considered.
Ready to Make Your Own Website?
For some people, the best retail channel is their own website. There are many considerations when using a third-party platform or choosing to integrate eCommerce into a website that you manage. You should consider if you can sell items and keep more of the profit on your own site versus paying the listing or transaction fees of a third party. Because you are selling on their platform, they always take a cut of the profit. Do consider that third party platforms make it easier for people to search for your product as they are going there looking not just for your business, but for a specific item or service. If you are solely using your website, you will need to use social media and other digital marketing strategies to draw people to your site.
There is certainly plenty to consider when deciding where to sell your products. Whether you sell on one platform or multiple, your own website or a third-party like Etsy, make sure you take a look at the pros and cons of each platform and find the best strategy for your business.
---

Rachel Hazzard
Rachel Hazzard is the marketing and communications specialist for the Temple University SBDC. She is passionate about spreading awareness of all the services the SBDC offers entrepreneurs. An Owl through and through, Rachel holds a Bachelor of Arts in advertising from Temple University and is currently pursuing her MBA there. Rachel has been a Philadelphia resident for over eight years and enjoys exploring the vibrant and unconventional small businesses across the city. In her free time, she loves to cook, travel, and tend to her ever-growing indoor jungle of houseplants.