What is eCommerce?
April 4, 2022 by Terrell M Martin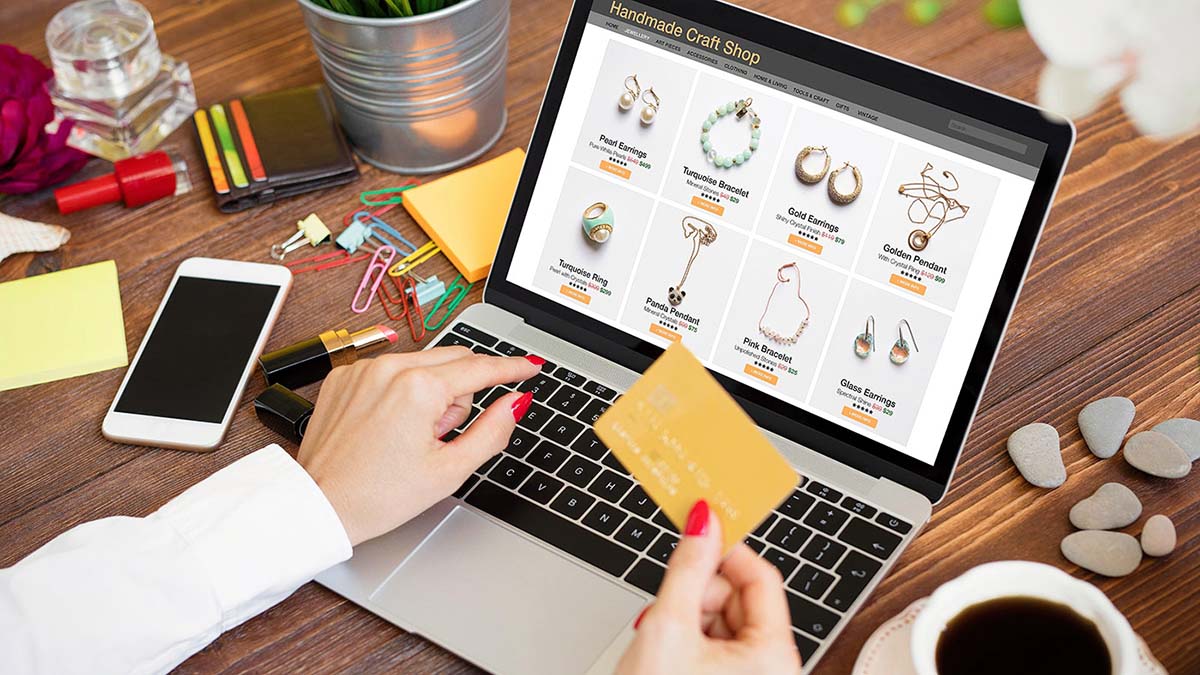 eCommerce
eCommerce – the buying and selling of goods (or services) on the internet – has changed the way we shop – both big and small. Almost anything can be purchased through online shopping in today's world. Everything is just a click away! Some companies only sell their products online, while others use an online website as a distribution channel that's part of a broader strategy and expands revenue streams.
eCommerce can be an overwhelming topic for any small business owner to dive into, but the reality is the global eCommerce market is growing rapidly, it's highly competitive, and no matter how big your business is, it's important to have an online presence.
Even the largest, most successful eCommerce websites had to start somewhere. The list of the most successful online stores as of June 2021 included Amazon, eBay, Walmart, Etsy, Home Depot, Target, Lowe's, Best Buy, Wayfair, and Costco. Ten years ago, these brands didn't have the websites we visit and scroll through today. Building a successful eCommerce business takes time, but the hardest part is taking that leap and getting started.
Popular eCommerce Business Models
eCommerce is constantly evolving to help all types of businesses succeed on an online selling channel. The four major marketing segments include:
Business-to-Consumer (B2C): This is the most popular segment, which allows a business to sell directly to consumers. Anything you buy in an online store – clothing, entertainment, technology – is a B2C transaction. Online retail and dropshipping typically falls under this model as well.
Business-to-Business (B2B): In this model, a business sells its product or service to other businesses. Dropbox, General Electric, and Xerox are examples are B2B businesses.
Consumer-to-Consumer (C2C): Better known as an online marketplace, this model connects consumers to exchange goods and services, and the marketplace host typically makes their money by charging a transaction or listing fee. craigslist and eBay are prime examples of this model.
Consumer-to-Business (C2B): This allows individuals to sell their goods and services to companies. In this case, a site might allow customers to post the work they want completed and have companies bid on the opportunity. Examples would be a blogger or a photographer offering stock photography to businesses.
Future of eCommerce
eCommerce has been steadily growing in market share over the past three decades. Growth was further accelerated by the pandemic, which caused many customers to try shopping online and having their purchases delivered or picked up curbside. While some of these customers resumed shopping in brick-and-mortar stores, many decided to shift permanently to eCommerce due to the convenience and physical retail is not anticipated to fully return to pre-pandemic rates in the foreseeable future.
As more customers become comfortable using online retail, the shift from physical stores to eCommerce is expected to continue. eCommerce is anticipated to make up more than than 18 percent of retail sales worldwide by the end of 2021. By 2028, the business to consumer eCommerce market size is anticipated to reach $7.65 trillion.
As eCommerce captures a bigger market share, businesses that solely rely on physical locations will lose sales opportunities. Embracing eCommerce tactics now will allow businesses to remain competitive with competitors who have already made the digital shift, as well as with newcomers that have entered the field through digital tactics.
The biggest question businesses have when they're getting started are, which eCommerce channel is right for my business? And, how do I sell online? That's where we can help! Contact the PA Business One-Stop Shop to learn how our team and our regional partners can help you successfully and easily build your online presence.
---

Terrell M Martin
Terrell is the Director of the Business One-Stop Shop Office in DCED. His passion to serve others is reflected in Business One-Stop Shop's mission which is to provide "customer-focused" service to new and growing businesses in PA. Prior to DCED, Terrell served with the Pennsylvania's Department of Transportation (PennDOT) and Office of Administration (OA) where he held management positions in the Human Resources, Travel Management, Budget and Contracts, and Information Technology areas.